Exploring the natural world is not just for science. Nature can be incorporated into all aspects of learning. And, to foster an appreciation of nature one does not need to spend all their time outdoors. Although I much prefer the fresh air to the indoor classroom air, as a former classroom teacher, I completely recognize that not all lessons can be brought outside. Sometimes the work of school is better suited for the indoor classroom. However, that doesn't mean the outdoor world should be left beyond the walls of the classroom. There are several ways to incorporate nature and the world around us in our indoor learning spaces as well.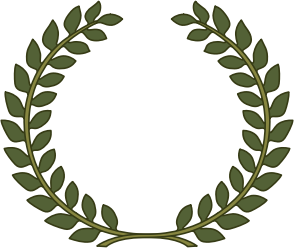 Bring nature in. Decorate the classroom with pieces of the outdoor world. Bring in some wild flowers. Keep potted plants by a window. Have a river rock display, or use pine cones or acorns or found feathers. Hang a mobile using natural branches.
Display inspiring images of the natural world. I don't think many people would argue with the fact that the cinder block walls aren't very encouraging. So why not cover them up with posters of inspiring places to you, the teacher? Or, feature nature-themed artwork. These images might offer a piece of calm for students, and they might allow an opportunity for the students and teacher to have a conversation regarding these images…to get to know each other.
Keep books about nature on the bookshelf. Even if you aren't the science teacher. There are times when some students finish their work earlier than the rest of the class. Instead of having those students just sit quietly, offer books for silent reading. Include an assortment of books, and who knows, students just might peruse those books about the great outdoors.
Make nature a part of classroom routines. During morning meeting, discuss the local weather and seasonal changes, ask for evidence from nature of the season. Assign a class naturalist as part of the daily/weekly jobs. Share nature facts. Create themes for share day that include aspects of nature. If students earn rewards, make the rewards include nature-based activities, such as going for a walk or hike. Include seasonal changes of the natural world as a part of the holiday parties. For example, the Halloween party could include nature-inspired decorations like acorns and natural leaves, and story books could be read about the how pumpkins grow or how apples are turned into cider.
Adjust lessons so that the curriculum is place-based. When the content is relevant to the lives of your students they will learn better. Make connections to the local ecosystem and to the local community.
Bringing nature into the classroom not only adds beauty to the space, but creates a calm and inspiring work environment for those learning activities that are better suited for indoors. And, it continues to connect children to the world around them. A world that they should love and appreciate and care for.